This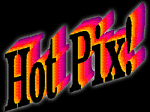 circa 1970 photo of Duane Allman was taken by photographer Jim Wiggins Copyright © 1970. However, the photo arrived not from Mr. Wiggins, but from a source who claims to be the current owner of the above pictured guitar. The source, who wishes to remain anonymous writes:
"Contrary to popular myth, this is the guitar Duane played on almost the entire Layla album (as well as the first 2 ABB records). The main sessions for Layla had been completed a few days earlier and he traded it Sept. 16, 1970 in Daytona Beach for the plaintop sunburst he is seen playing in the Fillmore East video taped exactly one week later. The sunburst was used on Oct. 1 for some overdubs and the ending coda section of the title track only. I have a hand-written letter from Bobby Whitlock attesting to this. I have been the co-owner and caretaker of Duane's goldtop since the late 1970s. Duane taught BW his slide technique on this guitar and he has verified it's authenticity.
A few years ago we tracked down the owners between Duane and myself and had them all sign a letter of the guitar's history. It just passed through a few player's hands, never left Daytona. I was living in Gainesville, FL at the time and was told of it's availability by a friend from Daytona who had kept tabs on it's whereabouts. When we bought the guitar, Duane's ownership was casually mentioned at the end of the deal, not even a selling point! The random patterned inlays also match perfectly. The guitar is not for sale."